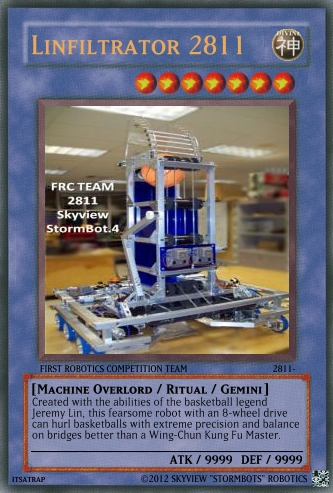 The Linfiltrator was our FIRST competition robot that we used for the year 2012 game, Rebound Rumble!!!
StormB
ot20.11
Not everyone who participates in high school athletics can go "pro." But in FIRST Robotics everyone has that opportunity! A "sport of the mind," FIRST Robotics provides participants from grades 9 - 12 with hands-on working experiences in science, technology, engineering and math while developing valuable communication, teamwork and leadership skills.

What is FIRST?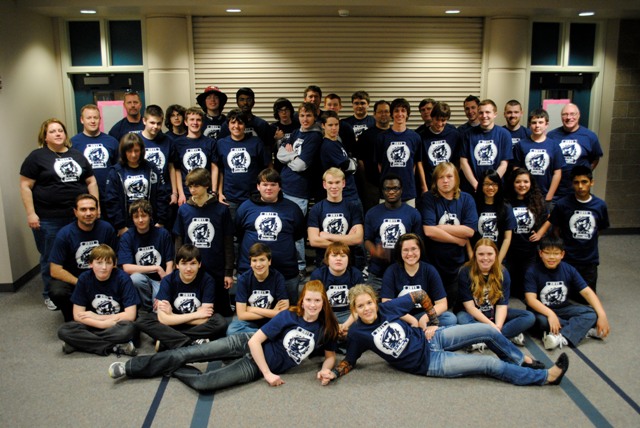 We Are The Skyview StormBots FRC Team #2811
Since our creation in 2008 the Skyview Stormbots' mission has been to provide students with opportunities to develop hands-on technical problem solving, entrepreneurial, leadership and teamwork skills under the mentorship of adult volunteers and in the spirit of service and gracious professionalism that is the basis of FIRST robotics. Our team now has a total of about 40 students, and continues to grow in efficiency and Knowledge.

Any Skyview student can join. No prior experience required, just excitement about technology plus a willingness to learn, work hard and have fun with other students from Skyview and around the world.
2012 - 2013 Team meeting
September 20, 7 - 8 pm
Skyview High School
600 wing
Click here for details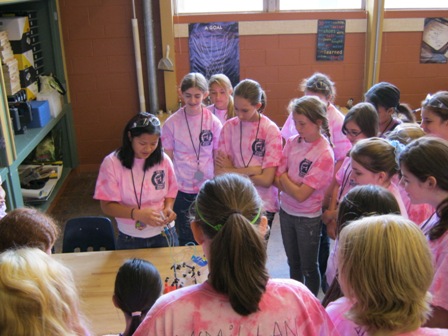 Middle School Girls Robotics Camp
The Skyview StormBots is an organization dedicated to inspiring interest, respect and participation in science, technology, engineering and math education and activities for students of all grade levels.